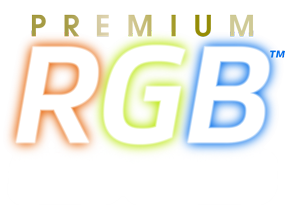 BUY 2 (5M) STRIP LIGHT GET FREE MASTER STAR LIGHT
OUR LIGHTS WILL BRIGHTEN YOUR LIFE AT HOME
This will give your house a new and colorful look.

Ideal for holidays, events, parties, and all kinds of family celebrations.

Your living room will become the envy of your neighbours.
30 Day Money-Back Guarantee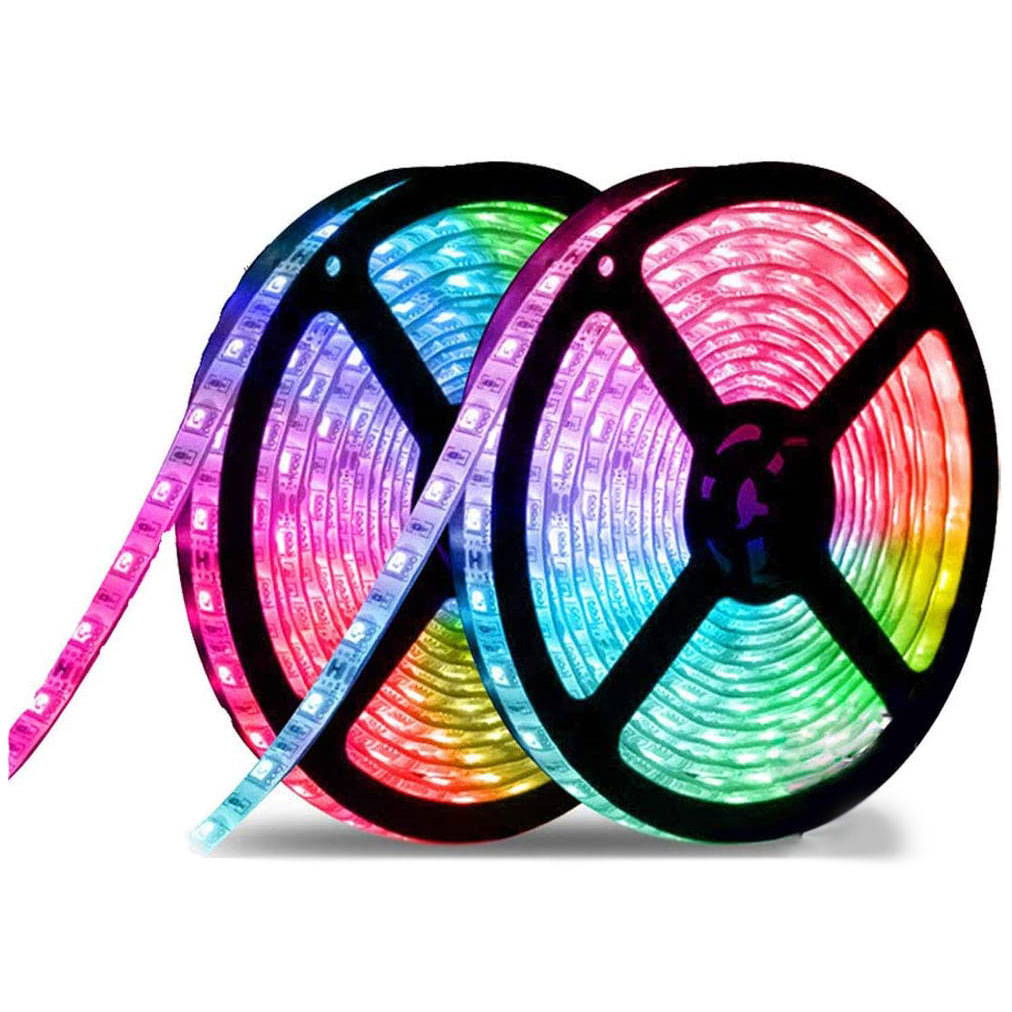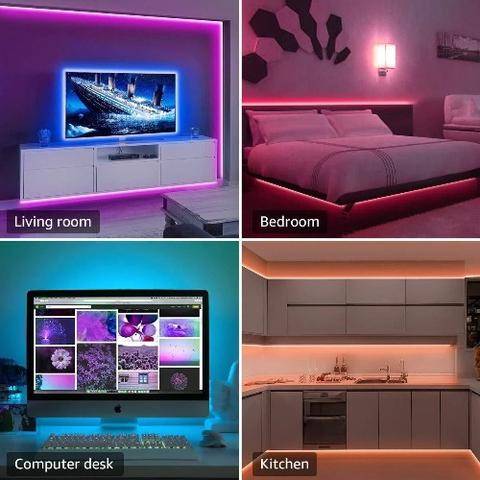 Change the atmosphere of your home within seconds!
Would you like to give your house a more cheerful, festive atmosphere, or simply change the monotonous look of it? Add a creative glow to any living space with 16 million colors to choose. The multicolored, dimmable lights can design the desired ambience within seconds You have full control from the palm of your hand. You can chose to control each light strip separately, or group them together!

We recommend 3-4 to cover a normal sized room.
LED strips with remote control
Giving the interiors of your home a new look doesn't have to mean expensive, complicated installations. With Premium RGB Strip Lights™ you will have full control in the palm of your hand. You can chose to control each light strip separately, or group them together!
Our Led lights can be put in places where traditional bulbs won't fit. Like under desks, monitors, bed and behind the TV. 16 million color combinations and a 50,000 hour lifespan make the possibilities endless. The only limit, is your imagination.For better results, it is recommended to install it in a way where you only see the reflection and not the actual light.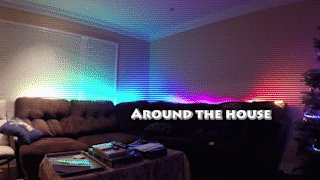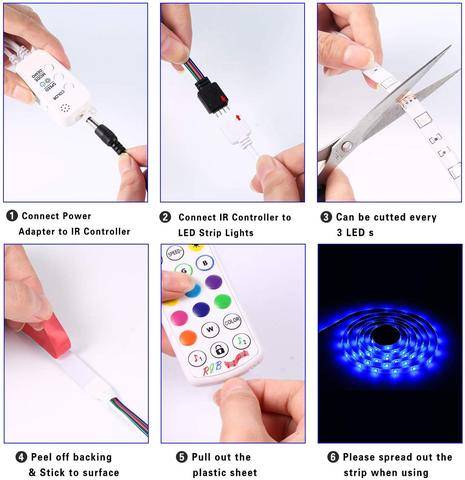 Every step to install the Premium RGB Strip Lights™ is very easy, just stick the strip lights on the smooth surface and connect according to the instructions. Our LED strips have stronger 3M adhesives than other LED strip brands. They stick well to TVs, cars, cabinets and walls.
Installation method:
Please read the instructions before you mount the light, you can also create your own installation method according to your own preferences.
Clean the dust, ensure the back of your TV is free from dust before installation to avoid falling off.
Remember to connect all things done, and test whether it is light up, then peel off the tape and install on your TV or somewhere you like.then plug the USB and use the remote to control.
LED Strip lights
1 x 44Key IR

Remote Controller ( without battery)

1 x DC12V Power Adapter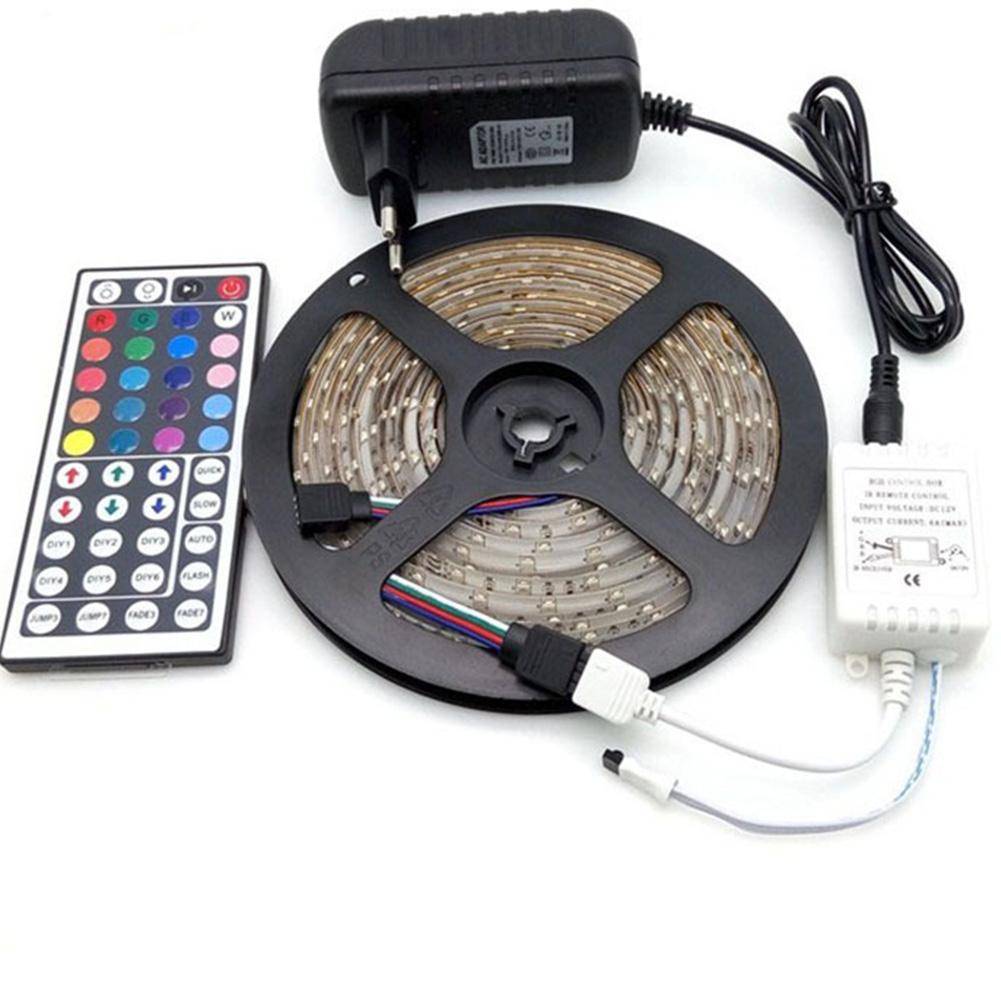 Easy to install with the adhesive tape at the back
Note: If you have any questions regarding shipping (or anything else) please get in contact with us.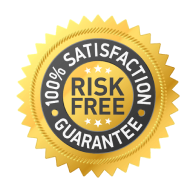 We offer a 30-day Guarantee. If you're not happy, send it back for a full refund. It's simple as that! We value customer satisfaction above anything else.
What our happy customers say
My plan is to add some lights to our living room cabinets, to improve the visual aesthetics at the place where people will stay the most. And because I'm not a tech lover, so I was looking for strip lights that's easy to install. Luckily, this kind of products have an easy installation.The sticky backing made it easy to stick, allows it stay to a flat surface. I can dim the lights or brighten the lights as needed. And it comes with a strobe setting, which will be super fun for holidays and party. Yay.
At my office for work I sometimes work with the lights off, which I don't mind at all. But sometimes it's nice to have a little bit if light or a low color light to be able to see things without blinding yourself. I was able to stick this light strip to under the desk and behind/around my monitors to light things up the color I want. It came with a remote that is super simple and easy to use to if I want to make a change to the light color.
This lights are great! The controller has so many different settings allowing to change the brightness, colour, and transitions. Plus the sticky part on the back makes them pleasant for mounting. I'm happy with the buy.
Frequently asked questions
Q: If it is too long, can I cut it?

Yes, for sure. You can cut it according to the mark on the light strip.
Q: Can I remotely control the color of the lights through my iPhone X?

Yes. for example, you can control your home strip lights in your office on your iPhone.That means you can control your led lights anywhere in the world as long as your phone is online.
Q: Are these safe to use outdoors ?

Yes, it is perfect for decoration for parties and Christmas because the led strip light is IP65 Waterproof. But please protect the power supply and Wi-Fi controller well as they are non-proof.
Q: Are these lights compatible with Google home?

Yes, our led strip lights are compatible with Google Home and Amazon Alexa. when you connect the Wi-Fi and open the app, you can find where to connect your Google Home. Please check the instruction inside the app if you have any questions.
Q: Can one remote control multiple light strips independently?

Yes, you can control multiple light strips with only one remote.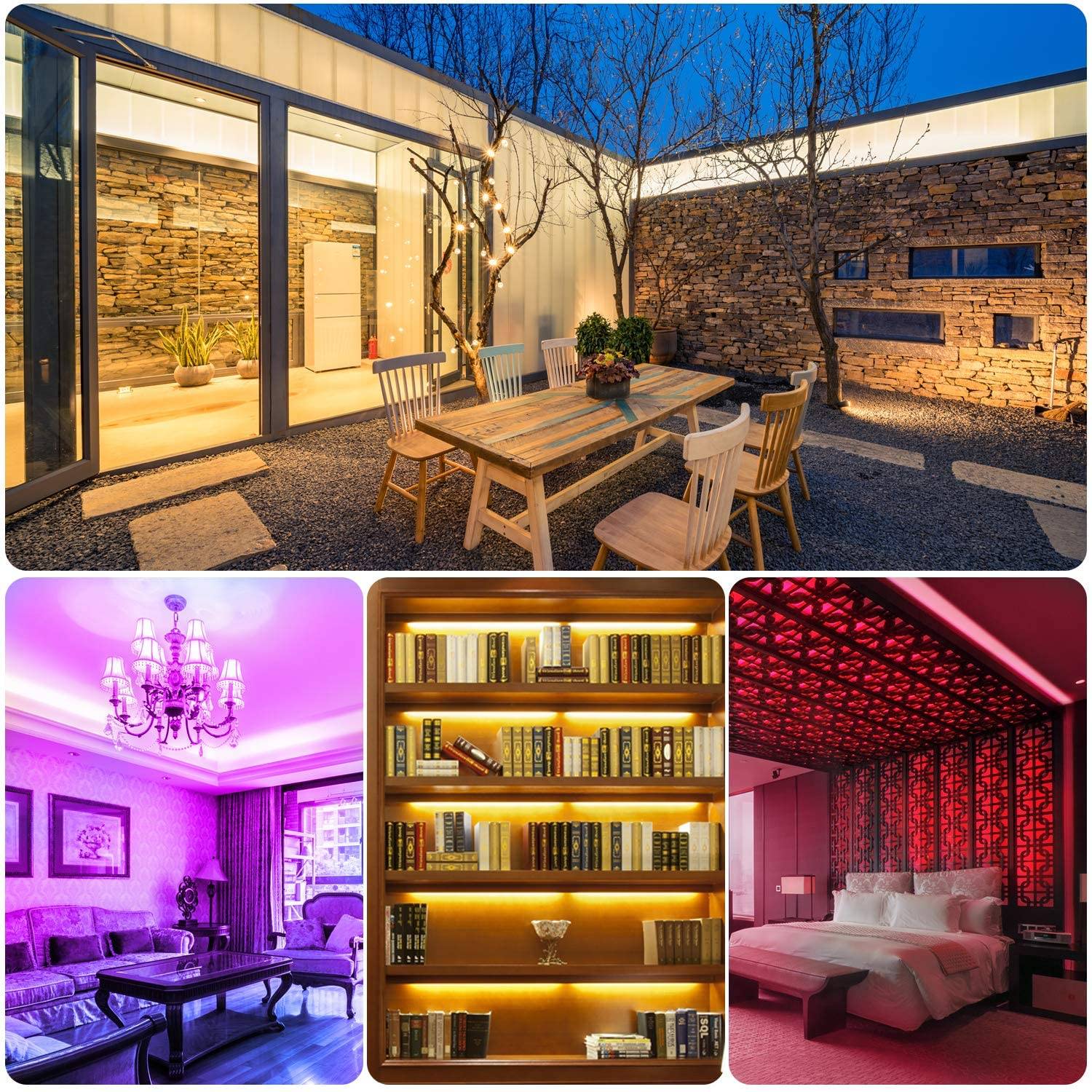 THIS OFFER ENDS ONCE THE TIMER HITS ZERO
PREMIUM RGB STRIP LIGHTS™
30 Day Money-Back Guarantee. Don't miss out! This special offer expires soon.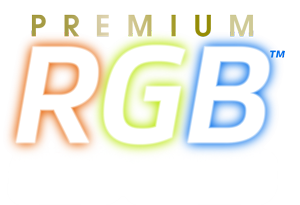 © 2020 PREMIUM RGB STRIP LIGHTS